A widely followed crypto analyst says that Bitcoin (BTC) is likely in the middle of a long consolidation process which will ultimately lead to a big move to the upside.
Pseudonymous trader Altcoin Sherpa tells his 196,100 Twitter followers that it could be about eight months before the next Bitcoin bull run.
"Wanted to take a higher time frame view to see where things are at macro wise; I think that most of 2023 is going to be fairly choppy. We've had a nice move up of course, but there are going to be weeks/months of consolidation."
The trader says that Bitcoin's price action on the weekly time-frame chart is looking bullish, sitting above its major exponential moving averages (EMAs), much like it did back in 2019.
"We can see on the one-week, all of the EMAs are clumping together and tightening up. This usually means that price is compressing and a big move is coming; it's also important to see that price is above all of the EMAs and bullish for the first time in a year. Reminds me a bit of 2019."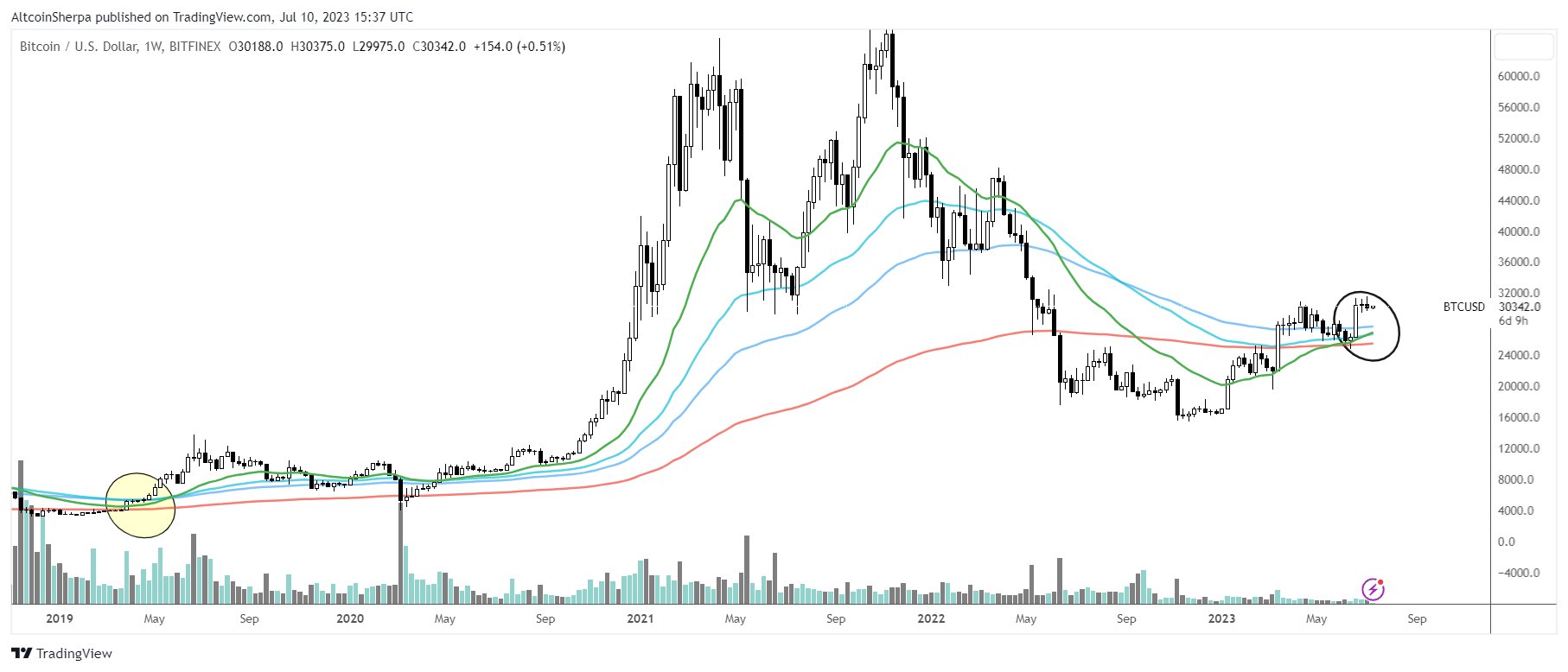 Source: Sherpa/Twitter
Sherpa says that during a months-long consolidation phase, Bitcoin could trade in a wide range between an upper bound of $40,000 and a lower bound of $15,000.
"It wouldn't surprise me at all to see a ranging structure from $35,000-$40,000 or so as the highs and $15,000-$20,000 as the lows. I could see lots of chop and consolidation by the end of 2023 and hoping we start to see some bullish moves by early 2024."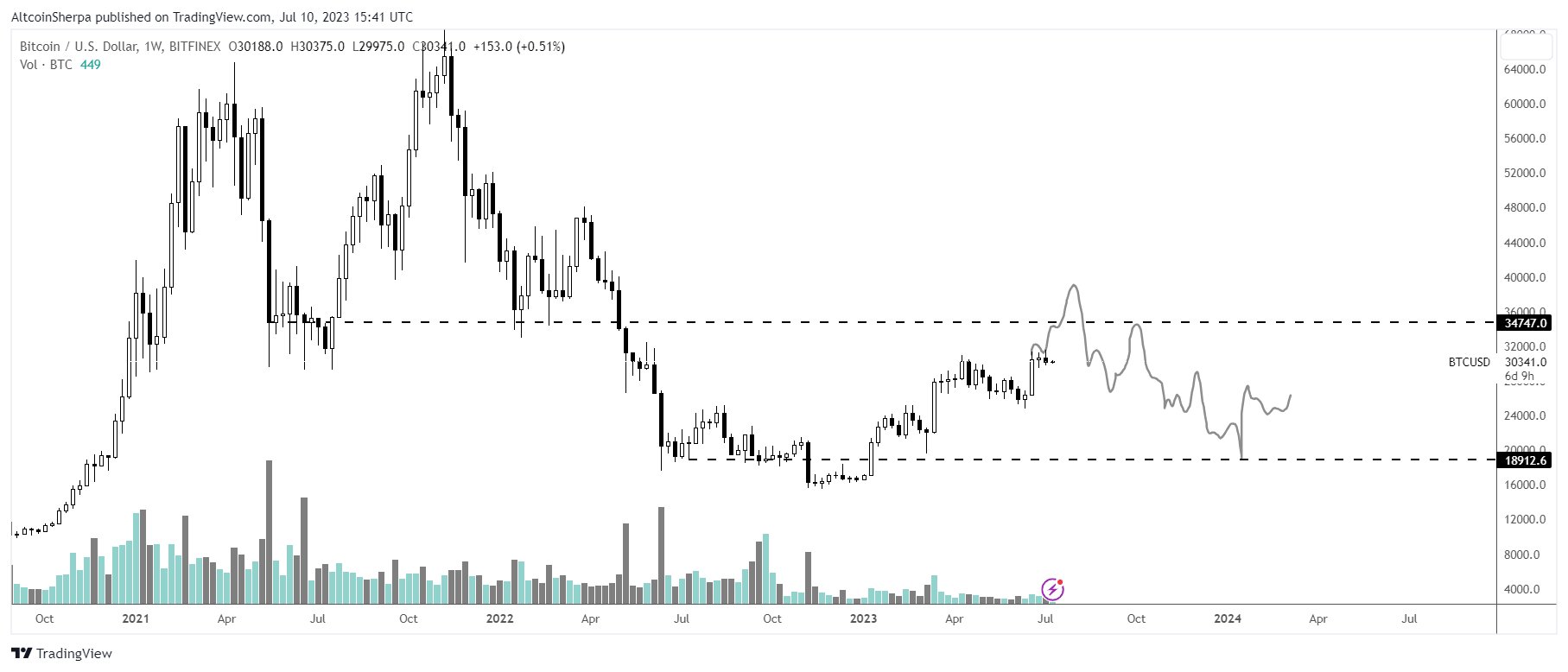 Source: Sherpa/Twitter
The trader predicts that smaller Bitcoin and altcoin rallies will occur leading up to a sustained bull market run for the top crypto asset by market cap sometime in early 2024.
"There are going to be a lot of strong runs in between now and then but I think that it's going to be at least another six-eight months+ before we see any sort of full blown bull market (and possibly even longer). We'll have mini altszns (altcoin seasons) similar to how it was in 2019.
But I don't see it being a huge casino where retail is fully in it for a little longer. Best to save cash and trade/invest in the environments you like and probably just go touch grass and enjoy the summer otherwise. Don't lose all your money before the bull market comes."
Bitcoin is trading for $30,270 at time of writing, down 0.1% in the last 24 hours.