Bitcoin (BTC) is trading in both a month-over-month (MoM) and year-to-date (YTD) uptrend. However, what some investors are seeing as 'momentum' for the leading cryptocurrency, others believe could be a short run that is deemed to end, dragging the stock market with it.
This is the case of Mike McGlone, Senior Macro Strategist at Bloomberg Intelligence, according to a post made on X, on October 12.
"Bitcoin may lead [a] great reset by going down (because it went up). Some may call it momentum, but the technical mantra that 'it will go up because it rose' (…) is showing the opposite in crypto assets and base metals."

— Mike McGlone (@mikemcglone11)
Interestingly, McGlone has been constantly defending a bearish bias on Bitcoin while comparing BTC with other commodities. The Senior Macro Strategist has also argued about how cryptocurrency can act as a leading indicator for what he sees as an upgrowing economic recession.
"Leading indicator Bitcoin appears to be rolling over, which may be what's needed to signal a Federal Reserve pivot and spark a bond market recovery."

— Mike McGlone (@mikemcglone11)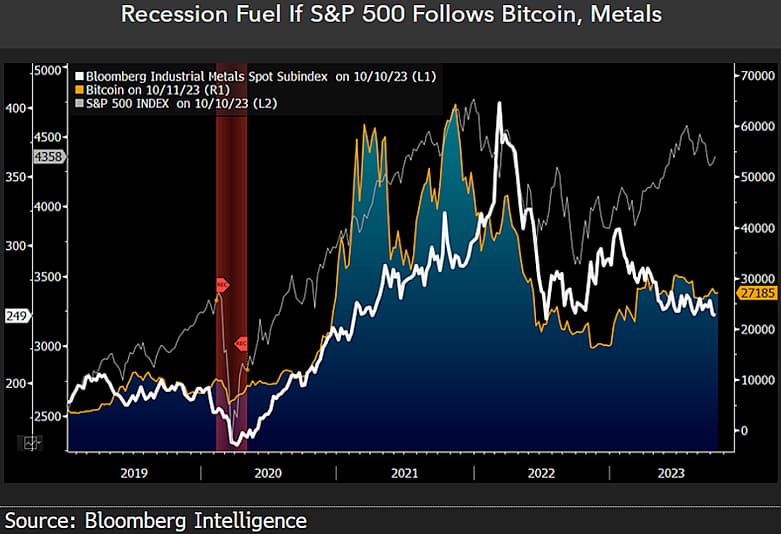 Bitcoin price analysis
Meanwhile, Bitcoin is changing hands by $26,814 at the time of publication. BTC is trading with 1.3% losses in the last 24 hours, with no major volatility in the day, despite U.S. CPI data being recently released.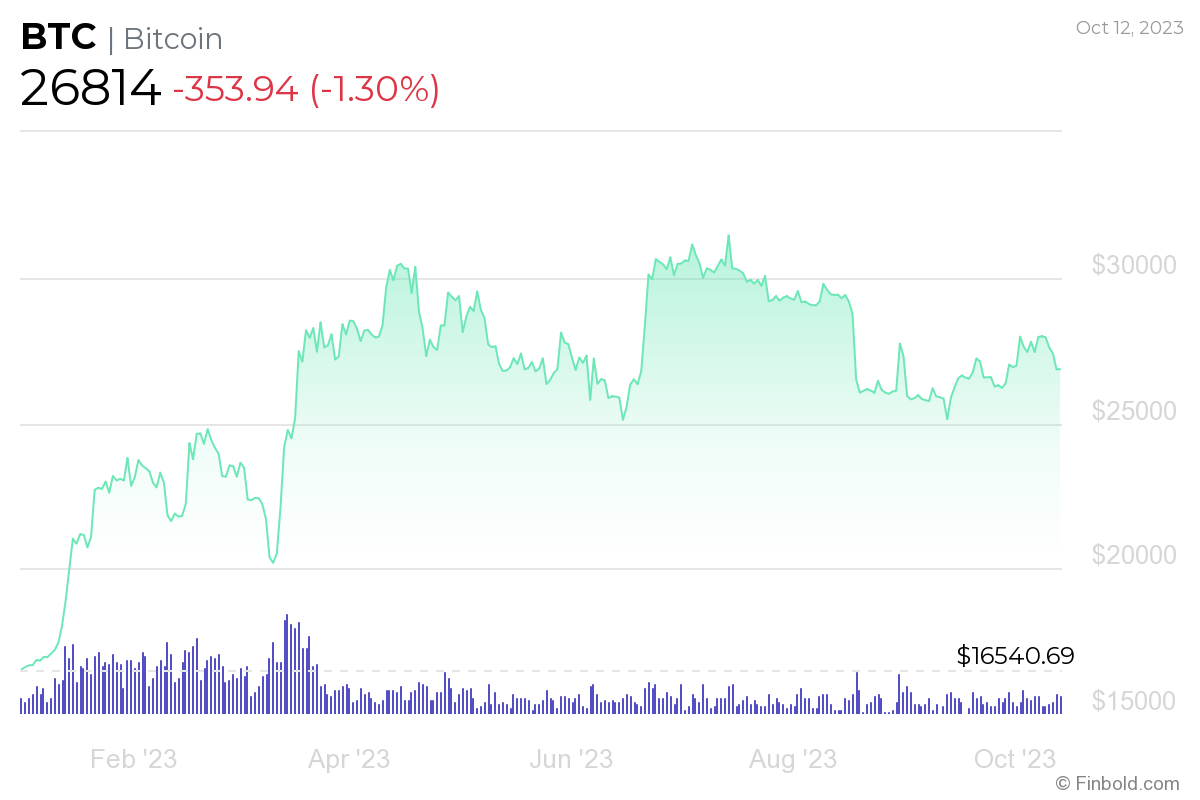 Notably, the uptrend — or momentum — mentioned by Mike McGlone still remains visible in the year-to-date price chat, with over 62% gains since the BTC price at $16,540 at the beginning of 2023. The month-over-month uptrend is also visible since September 12, when Bitcoin traded sub $25,000.
Disclaimer: The content on this site should not be considered investment advice. Investing is speculative. When investing, your capital is at risk.