A widely followed crypto analyst is telling Bitcoin (BTC) that there is "nothing to worry" about, given one condition.
Crypto trader Michaël van de Poppe tells his 659,900 Twitter followers that as long as they aren't trading on high leverage right now, they should be doing okay.
"Nothing to worry, my friends. Don't trade high leverage. That's all."
In crypto trading, trading on high leverage refers to the use of borrowed funds to amplify the potential gains or losses of a trade. Though trading high leverage comes with increased rewards, it also correlates to an increased risk for traders.
After an up-and-down week for BTC that has ultimately resulted in only a slight percentage price change over the last seven days, Van de Poppe breaks down what he thinks is next for the king crypto.
"Good run to the highs, taking liquidity, reversing, taking liquidity and now back in the range.
Everything is reset.
If we want to take the high again, $30,500 needs to be reclaimed for Bitcoin, otherwise sub $29,500 is trouble town and we'll be looking at $28,000."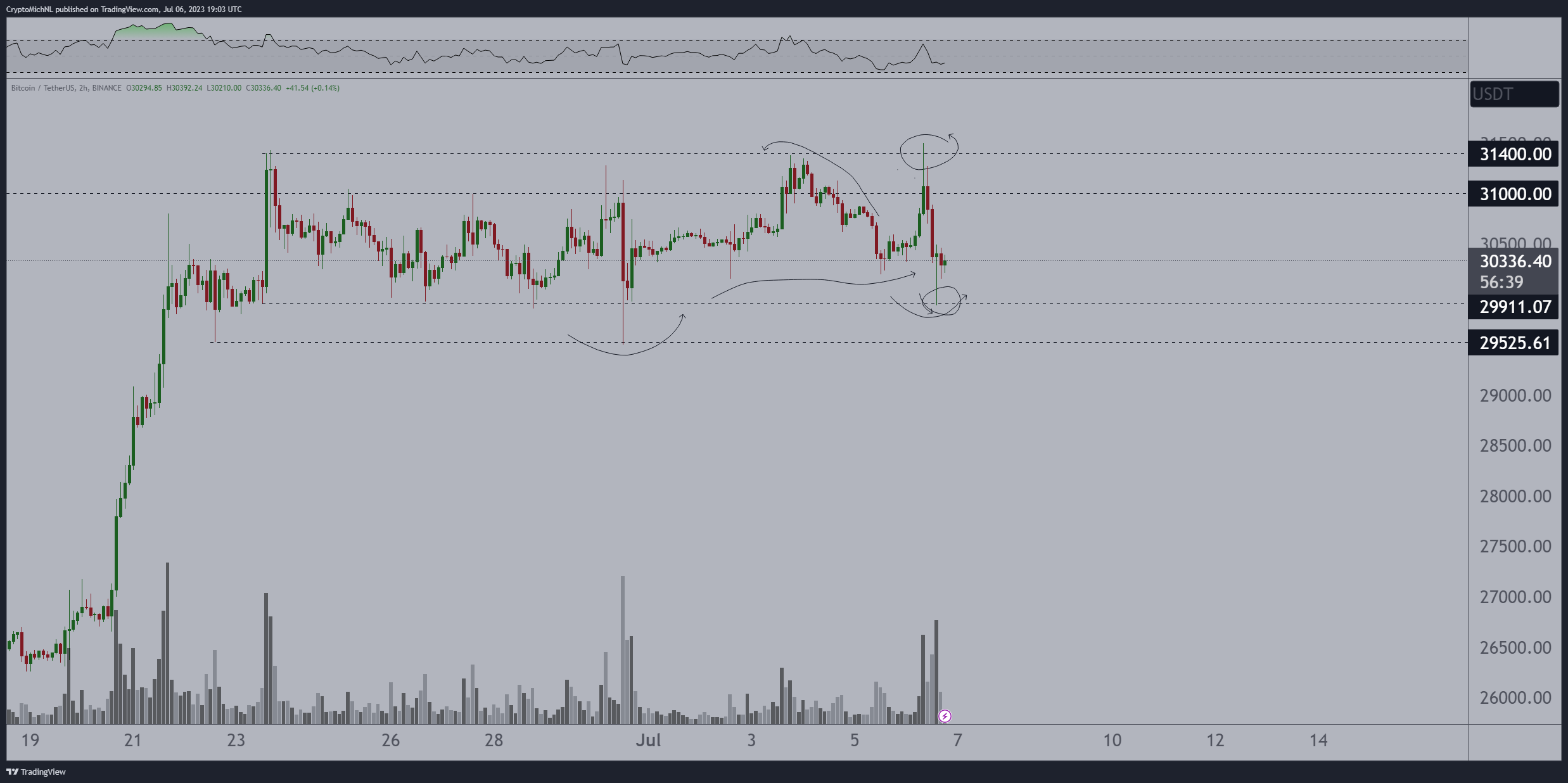 Source: Michaël van de Poppe/Twitter
BTC is trading for $30,340 at time of writing, down 0.2% in the last hour, up 0.1% in the last 24 hours, and up 0.6% in the last week.