According to the last minute development, the press release confirmed that the launch date of the DOGE-1 Moon mission is November 15-20.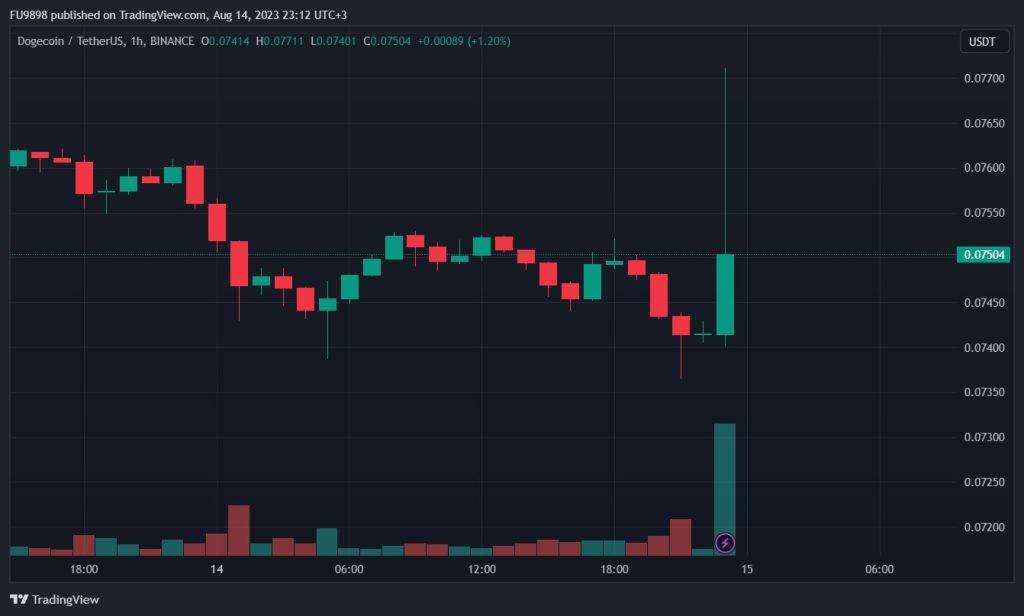 DOGE movement after the news
The DOGE-1 Moon Mission, the first commercial Moon mission fully paid for in Dogecoin, has confirmed its launch date of November 15-20, 2023.
Announced by Geometric Energy Corporation (GEC) and SpaceX in May 2021, the mission will launch with the SpaceX Falcon 9 rocket as a vehicle share in the Nova-C/IM-1 mission, a joint mission between Intuitive Machines and NASA.
Mission DOGE-1 will include a 40kg cubed satellite that will orbit the Moon and gather lunar-spatial information using onboard sensors and a camera.
The launch of DOGE-1 was originally scheduled for Q1 2022, but was delayed due to delays in SpaceX's Nova-C mission.
*Not investment advice.