A trader thinks that an incoming Bitcoin (BTC) correction will blind people from the bigger picture and cause them to overreact.
Pseudonymous trader Inmortal tells his 195,300 X followers that he believes Bitcoin will most likely dip to the $26,000 level near the end of this month.
According to the strategist, the corrective move will likely induce fear in the markets but it would also set up BTC for a run above $36,000.
"Look, in the next dip people will panic. But it will only be another macro higher low."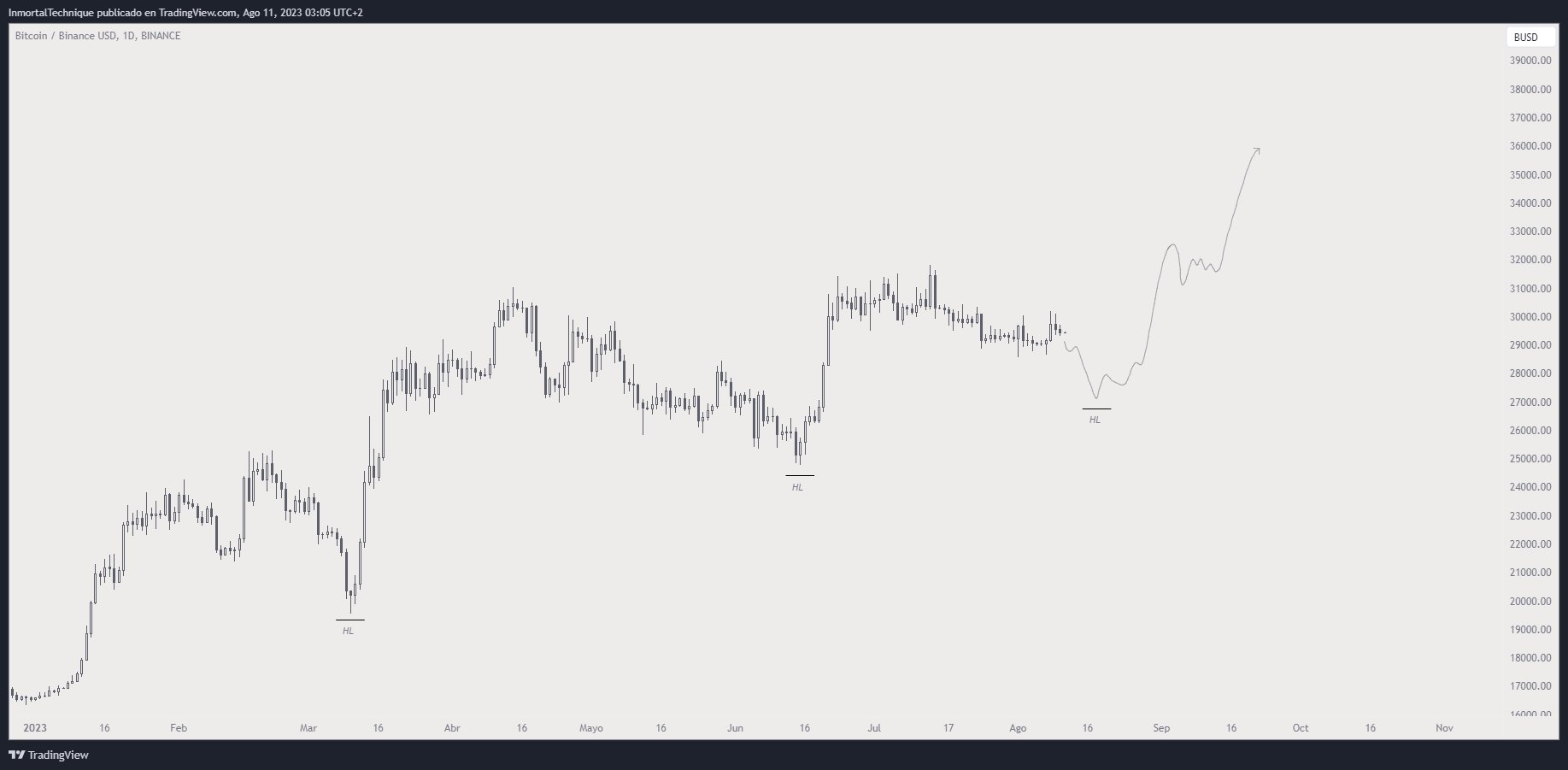 Source: Inmortal/X
Inmortal says that the correction will likely be triggered by the announcement of delays in the approval of spot-based Bitcoin exchange-traded funds (ETFs). According to the crypto strategist, the postponements would shake traders out of their positions before regulators green-light a Bitcoin ETF.
At time of writing, Bitcoin is worth $29,454.
The analyst also says that the choppy market condition is a precursor to next year's bullish price action. According to Inmortal, altcoins will likely witness a strong uptrend in 2024 and 2025.
"Now that the price is going in slow motion, don't worry about it, go enjoy the summer. And get ready because in 2024-2025 we will be up all night trading sh**coins."
For now, Inmortal says he's accumulating Solana (SOL) and Chainlink (LINK).
"I accidentally bought an indecent amount of LINK and SOL."
At time of writing, Solana is trading for $24.55 while LINK is valued at $7.45.
Generated Image: Midjourney